Players, coaches, and fans must wear a mask. Players and coaches are allowed to have water on their sideline.
Fans are allowed.
No food or drinks for fans are allowed in the gym. Concessions will be served and eaten in the cafeteria. Games will be live-streamed while fans are in the cafeteria.
Black=Home games // White=Away games
Congratulations to the 8th-grade boys team the 2021 Aroostook League Champions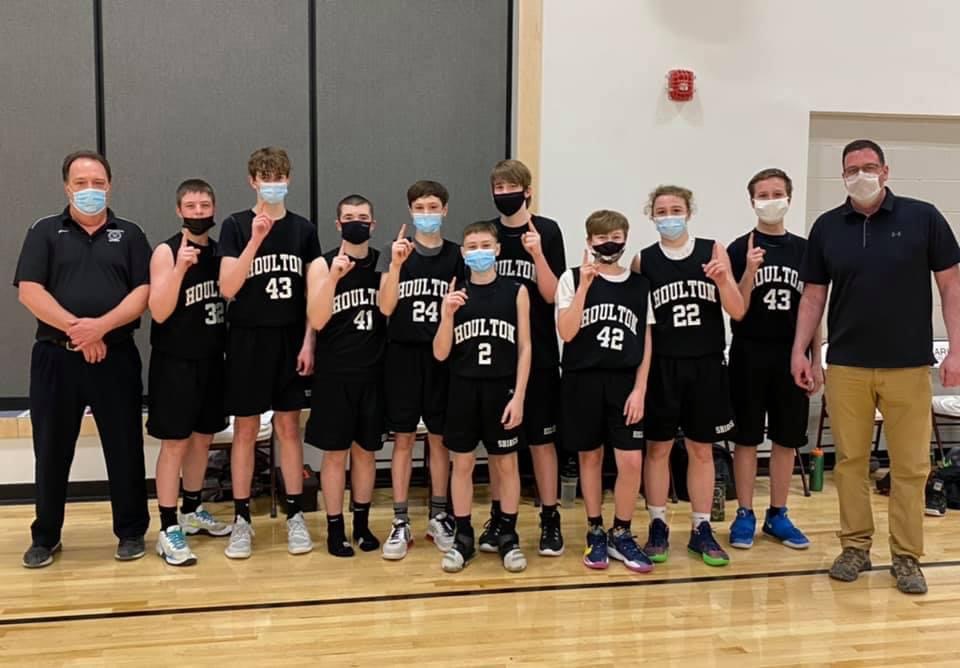 Congratulations to the Middle School Cheer Team on winning the Aroostook League Middle School Cheering Championship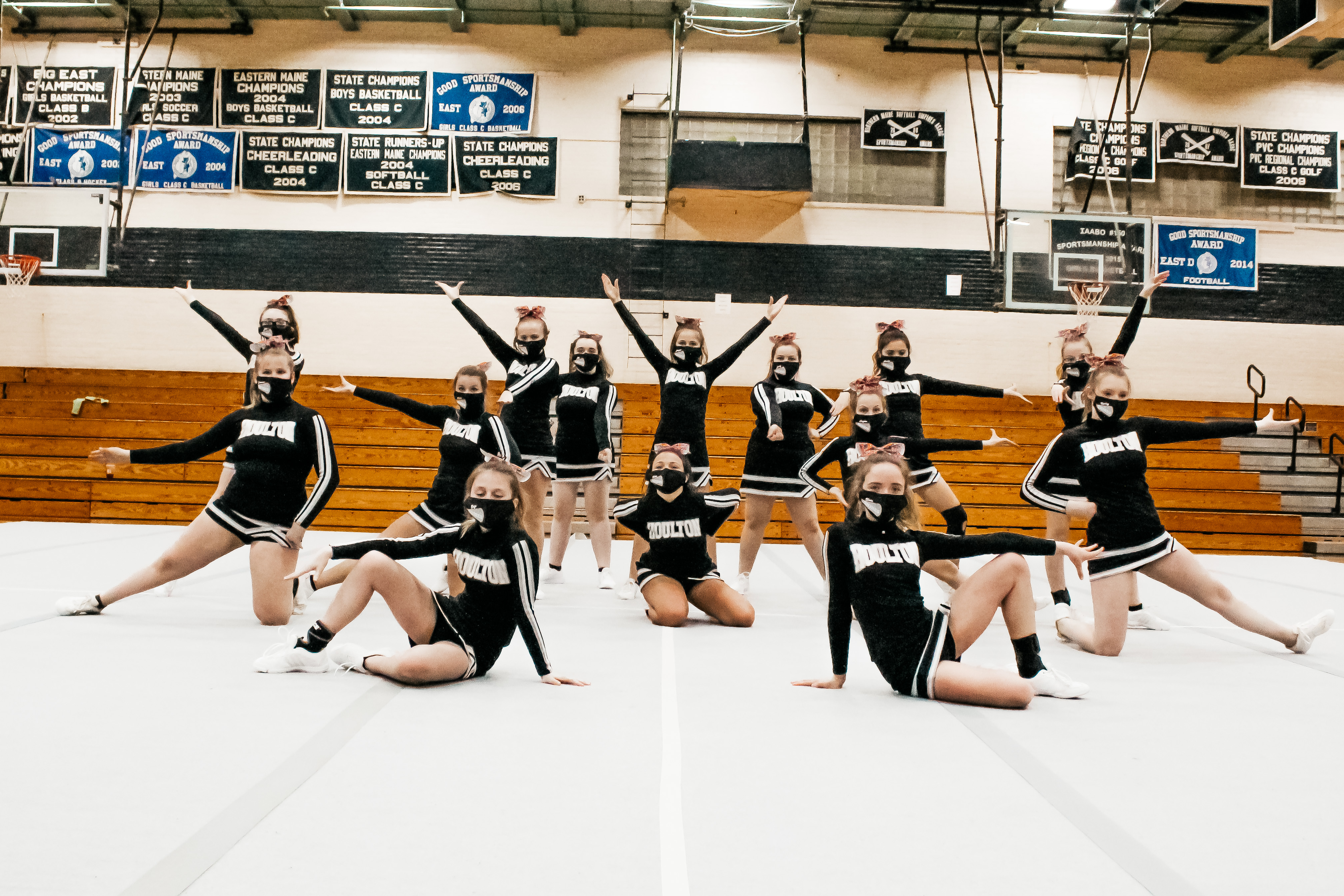 GO SHIRES!
The RSU 29 winter & spring sports season have begun. While it will be nothing like our regular seasons, we are hopeful that our student-athletes will be able to participate as COVID-19 circumstances allow. No spectators are allowed at our games-per state guidelines. The District is working with WHOU to live stream RSU 29 athletic events. WAGM may also be carrying some of our games. Updates on live streaming as well as other updates will be posted on the RSU 29 Facebook page.
You can visit https://whoufm.com/broadcast-schedule/ and https://www.wagmtv.com/page/basketball-schedule/ for more information. We appreciate the public's support in cooperating with these orders. Should you have any questions, please call the Houlton Middle-High School office at (207) 532-6551.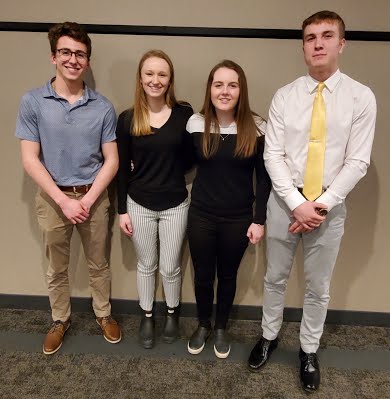 2020 PVC Scholar/Athlete Banquet
(From left to right: Nate DeLucca, Samantha Condon, Sydney Lorom, and Keegan Gentle)