There will be a COVID-19 vaccination clinic held on November 16, 2021 from 3:30-5:30 at Houlton Elementary School for all students aged 5 and above. Parents will need to be present with their child to sign consent forms and should bring insurance cards with them. In addition to the pediatric COVID-19 vaccination doses, staff from St. John Valley Pharmacy will also be able to provide adult doses. If you are interested in participating in this clinic, please reach out to your school nurse by Monday, November 15th so we can provide the pharmacy with an accurate count. Thank you, Holly Hodgkins - HMHS Nurse 538-3815 Sarah Bailargeon - HMHS Nurse 538-3874 Harmony Russell - HSS Nurse 538-3878 Kathy McCormick - HES Nurse 538-3945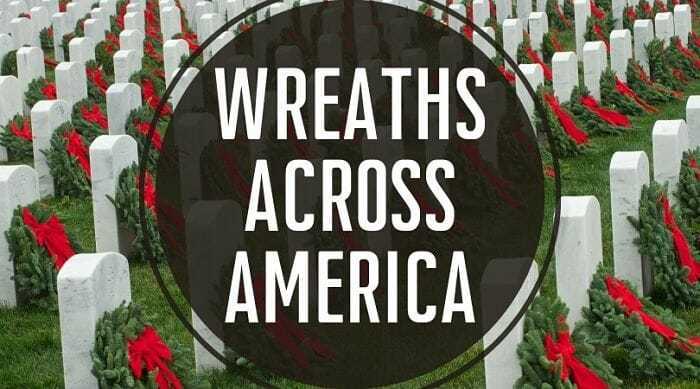 Good luck to Houlton's high school cross country athletes as they compete in the County Championship today in Fort Kent.

Good luck to the Houlton Boys and Girls Soccer teams in their game this evening vs Madawaska. Game times are at 5:00 and 6:30. It is Senior Night and a Cancer Awareness game!

Don't miss out! * Please note this was previously recorded for release on the date indicated!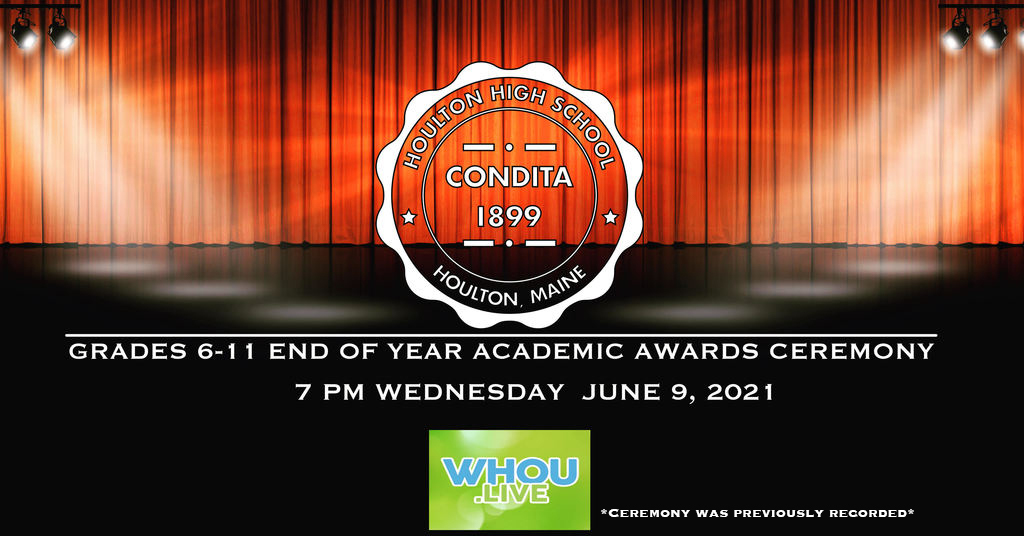 Don't miss it!!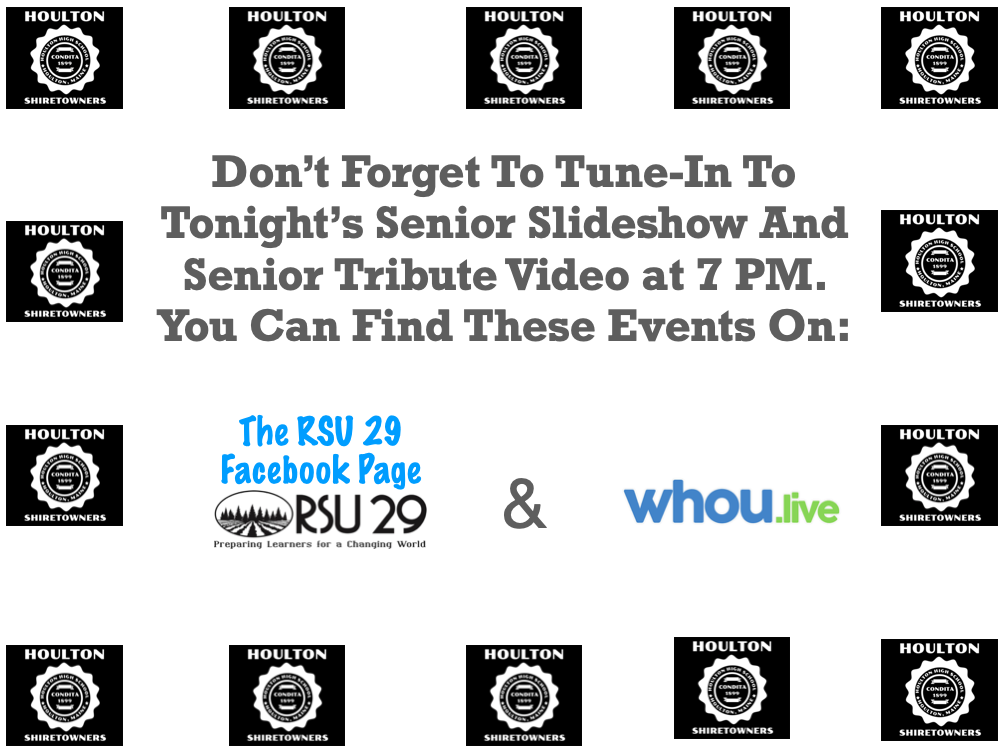 FYI!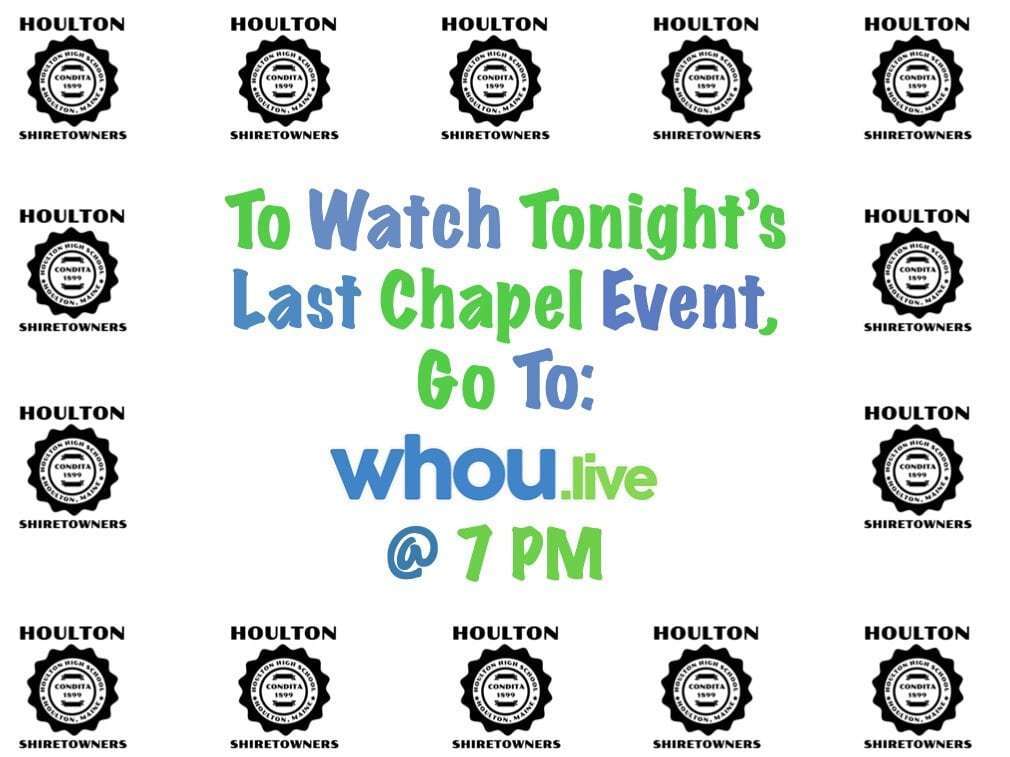 Community Letter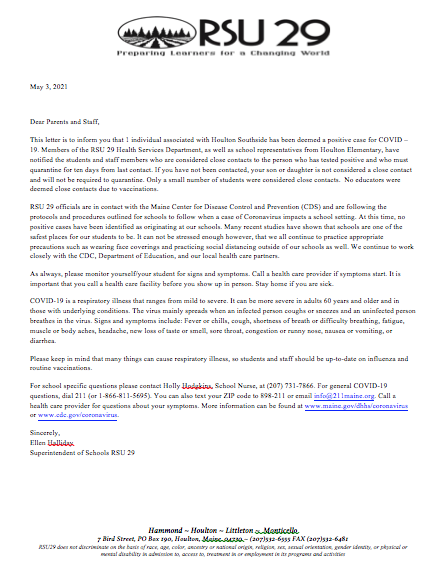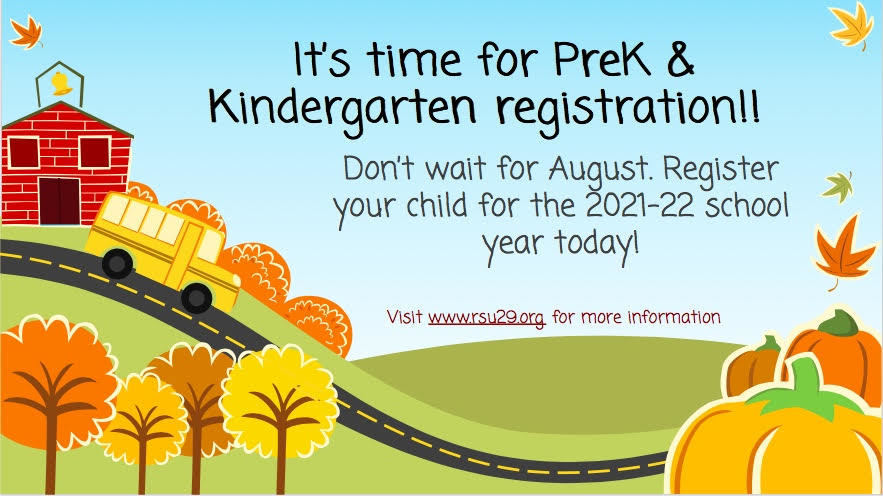 Reminder! Tomorrow - Wednesday April 28 is an Early Release Day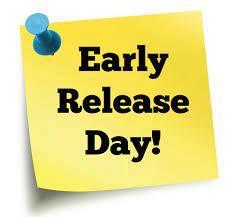 School Year 2021-2022 Calendar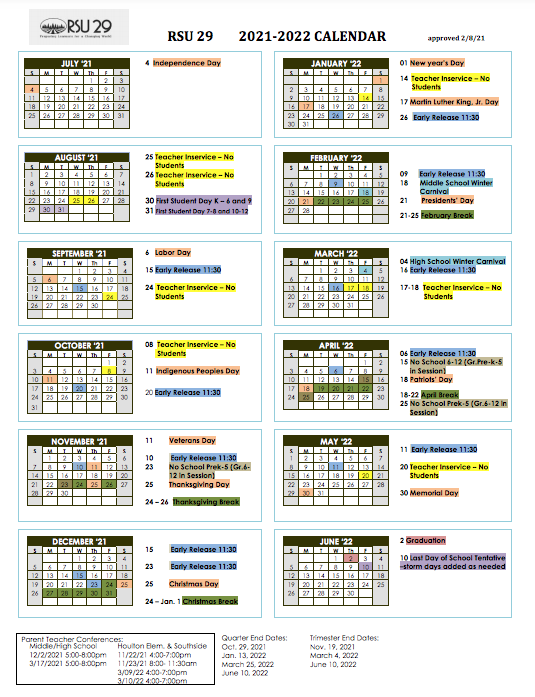 Important reminder - Class of 2023:Class of 2025 High School Registration Night Monday, April 12th at 6:00PM All 8th grade parents/guardians and students are invited to attend this Zoom session to register for 9th grade. An email was sent with the zoom link, if you did not receive this please email
erica.tweedie@rsu29.org
or
katherine.currie@rsu29.org
for the Zoom link.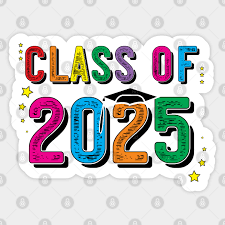 Reminder! Wednesday, April 7th is a Teacher Inservice Day - there is no school for students. May 12 is also a Teacher Inservice Day - no student day.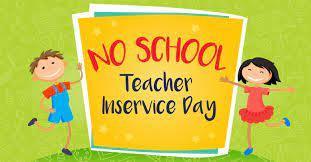 There will be a one hour delay this morning - March 29, 2021. No AM Pre-K.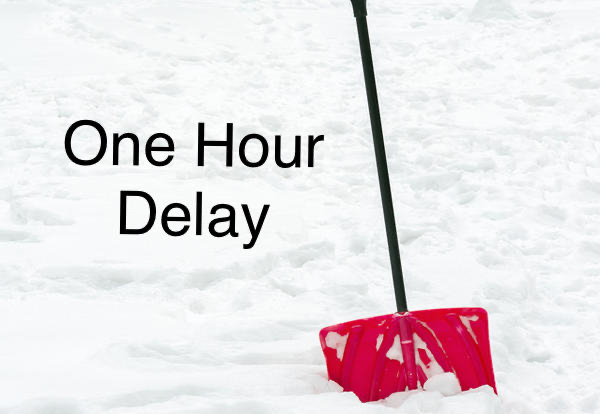 Spring Sports! High school springs sports will be in full swing on Monday March 29th! This week we have Pitchers and Catchers for Baseball and Softball. Baseball will go Monday-Friday 130-3 and Saturday 8-930 am Big Gym Softball will go Monday 630-8 Tuesday- Friday 615-745 Big Gym On Tuesday, the 23rd Track and Tennis will have an informational meeting Track at 2pm and Tennis at 3pm both meetings will be held in the cafeteria.

A big Thank You to Bangor Savings Bank for the appreciation goody bags given to all RSU 29 employees! Your thoughtfulness is greatly appreciated!!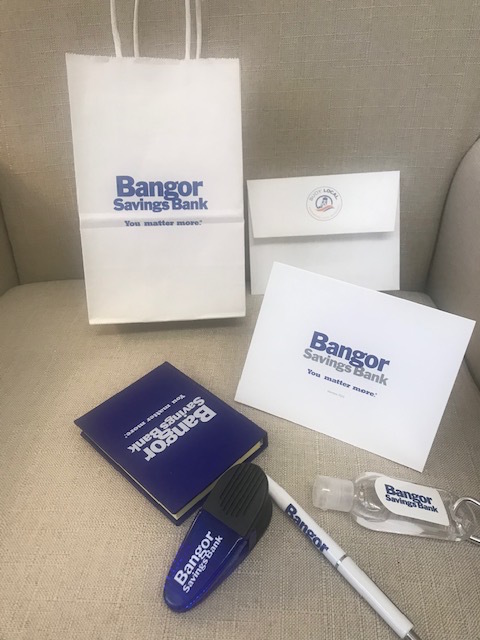 Community Letter - Positive Covid - 19 Case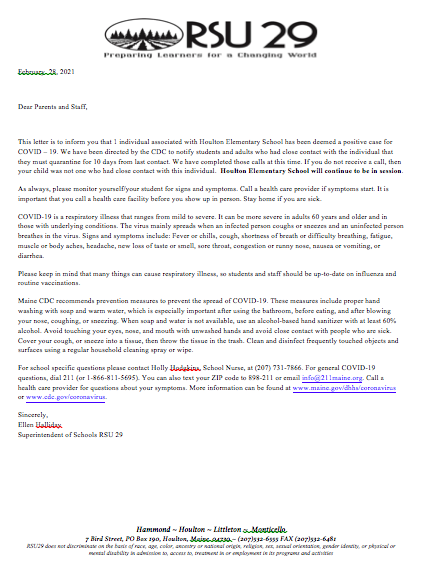 Travel Guidelines to keep in mind if you have to travel: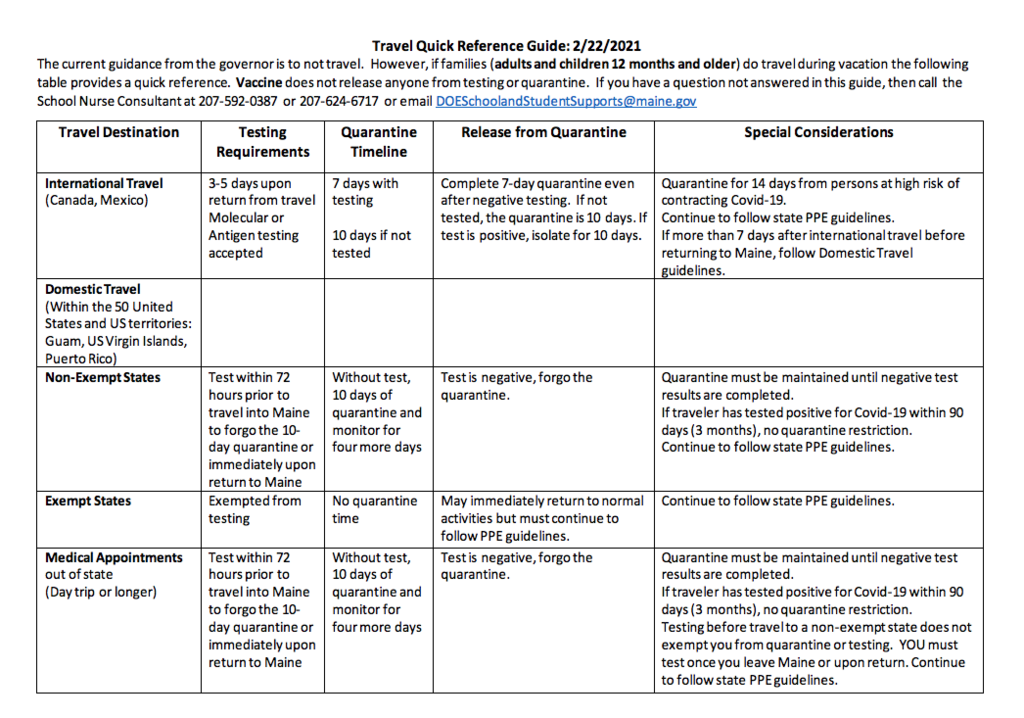 Student Support Services at RSU 29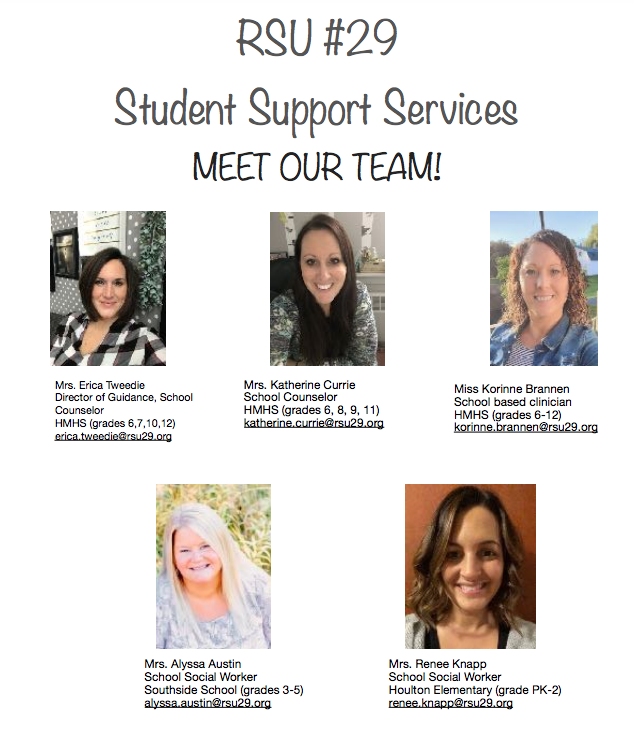 Please see the revised school calendar below. Also available on our website
www.rsu29.org
Changes highlighted at the bottom of the calendar.