Dear Staff, Students, and Families, This letter is to inform you that there is an outbreak of COVID-19 at HOULTON ELEMENTARY SCHOOL and at HOULTON MIDDLE/HIGH SCHOOL. Maine CDC opens a school-based outbreak investigation when at least 15% of students or staff/teachers in a school are absent in a single day where the majority of those absent are due to COVID-19 illness. Based on recommendations from the Maine CDC, we are taking steps to help prevent further spread of COVID-19. A school representative will contact you directly if you/your student are identified as a close contact of someone who tested positive. Please monitor yourself/your student for signs and symptoms of COVID-19, which can include: o fever or chills o cough o shortness of breath or difficulty breathing o fatigue o muscle or body aches o headache o new loss of taste or smell o sore throat o congestion or runny nose o nausea or vomiting o diarrhea If you/your student develop symptoms, get tested, stay home, and call a healthcare provider for questions or concerns about your/your student's symptoms. Please remember that being up-to-date on influenza and routine vaccinations can help minimize the occurrence and transmission of other respiratory illnesses. Maine CDC recommends prevention measures to minimize the spread of COVID-19. These measures include proper handwashing with soap and warm water, which is especially important after using the bathroom, before eating, and after blowing your nose, coughing, or sneezing. When soap and water is not available, use an alcohol-based hand sanitizer with at least 60 percent alcohol. Avoid touching your eyes, nose, and mouth with unwashed hands and avoid close contact with people who are sick. Stay home while you are sick and avoid close contact with others. Wear a well-fitting mask in public indoor spaces, especially if you are not vaccinated. Masks are recommended in schools and childcare settings for people over 5 years of age. Get a COVID-19 vaccine and COVID-19 booster when it is available to you. When in public, avoid social distances of less than 6 feet and direct physical contact. Questions for Houlton Elementary School can be directed at Kathleen McCormick by calling 207-538-3945 or for Houlton Middle/High School question, contact Holly Hodgkins by calling 207-538-3815. For general COVID-19 questions, dial 211 (or 1-866-811-5695). You can also text your ZIP code to 898-211 or email
info@211maine.org
. Call a health care provider for questions about your symptoms. More information can be found at
www.maine.gov/dhhs/coronavirus
or
www.cdc.gov/coronavirus
. Sincerely, Richard Lyons Superintendent of Schools
richard.lyons@rsu29.org
207-532-6555 Holly Hodgkins Director of Health Service
holly.hodgkins@rsu29.org
207-538-3815

Notice - Today, Friday, January 7th, all afterschool activities for RSU 29 have been cancelled.

Picture Day Retakes at Houlton Middle/High School will be on Friday, December 17. FMI/Order Form:
https://5il.co/12has


Wishing all the best as the cast and crew perform Elf The Musical for two more SOLD OUT shows!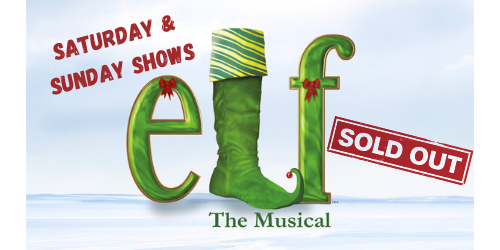 Dear Staff, Students, and Families, This letter is to inform you that there is an outbreak of Coronavirus Disease 2019 (COVID-19) at Houlton Middle High School. An outbreak means that there are three or more confirmed cases of COVID-19 within a 14-day period that are epidemiologically linked. Please monitor yourself/your student for signs and symptoms. Call a health care provider if symptoms start. It is important that you call a health care facility before you show up in person. COVID-19 is a respiratory illness that ranges from mild to severe. It can be more severe in adults 60 years and older and in those with underlying conditions. The virus mainly spreads when an infected person coughs or sneezes and an uninfected person breathes in the virus. Signs and symptoms include: • fever or chills • cough • shortness of breath or difficulty breathing • fatigue • muscle or body aches • headache • new loss of taste or smell • sore throat • congestion or runny nose • nausea or vomiting • diarrhea • confusion • pressure or pain in the chest • blue/gray-tinged skin/lips/nail beds • inability to wake or stay awake Please keep in mind that many things can cause respiratory illness, so students and staff should be up-to-date on influenza and routine vaccinations. Maine DOE or a school representative will contact you directly if you are identified as a close contact of someone who tested positive. Close contacts will be asked to quarantine for 10-days from last exposure to the positive individual. A negative test result does not get an individual out of quarantine. Maine CDC recommends prevention measures to prevent the spread of COVID-19. These measures include proper handwashing with soap and warm water, which is especially important after using the bathroom, before eating, and after blowing your nose, coughing, or sneezing. When soap and water is not available, use an alcohol-based hand sanitizer with at least 60 percent alcohol. Avoid touching your eyes, nose, and mouth with unwashed hands and avoid close contact with people who are sick. Stay home while you are sick and avoid close contact with others. Wear a cloth face covering in public indoor spaces, especially if you are not vaccinated. Cloth face coverings are recommended in schools and childcare settings for people over 5 years of age. Get a COVID vaccine when it is available to you. When in public, avoid social distances of less than 6 feet and direct physical contact. Questions for the school can be directed at (Name of school representative) by calling (contact number). For general COVID-19 questions, dial 211 (or 1-866-811-5695). You can also text your ZIP code to 898-211 or email
info@211maine.org
. Call a health care provider for questions about your symptoms. More information can be found at
www.maine.gov/dhhs/coronavirus
or
www.cdc.gov/coronavirus
.

There will be a COVID-19 vaccination clinic held on November 16, 2021 from 3:30-5:30 at Houlton Elementary School for all students aged 5 and above. Parents will need to be present with their child to sign consent forms and should bring insurance cards with them. In addition to the pediatric COVID-19 vaccination doses, staff from St. John Valley Pharmacy will also be able to provide adult doses. If you are interested in participating in this clinic, please reach out to your school nurse by Monday, November 15th so we can provide the pharmacy with an accurate count. Thank you, Holly Hodgkins - HMHS Nurse 538-3815 Sarah Bailargeon - HMHS Nurse 538-3874 Harmony Russell - HSS Nurse 538-3878 Kathy McCormick - HES Nurse 538-3945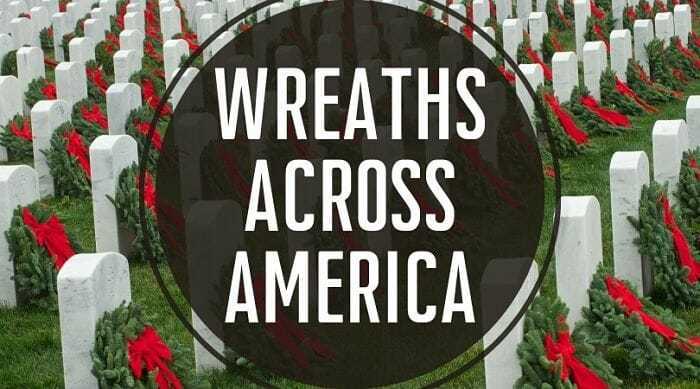 Good luck to Houlton's high school cross country athletes as they compete in the County Championship today in Fort Kent.

Good luck to the Houlton Boys and Girls Soccer teams in their game this evening vs Madawaska. Game times are at 5:00 and 6:30. It is Senior Night and a Cancer Awareness game!

Don't miss out! * Please note this was previously recorded for release on the date indicated!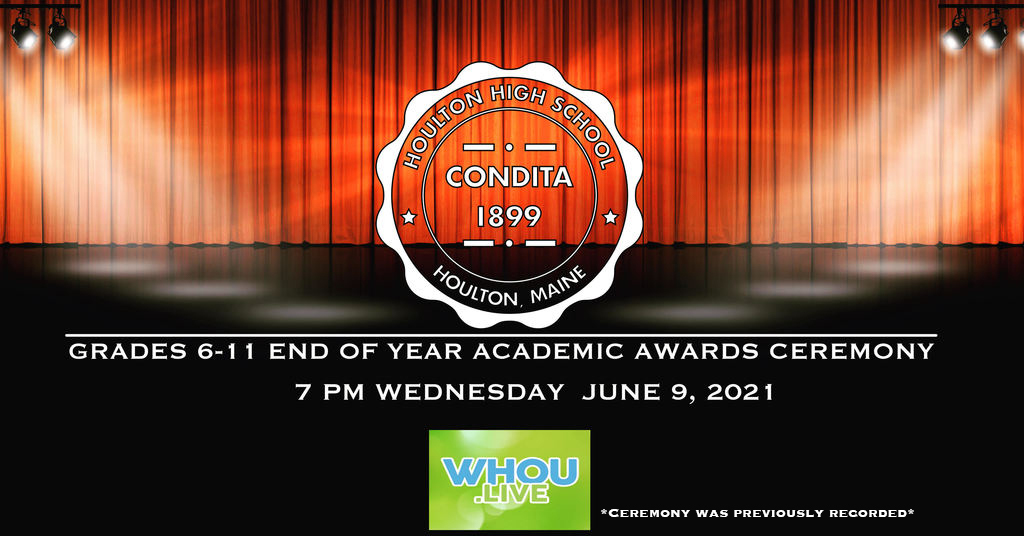 Don't miss it!!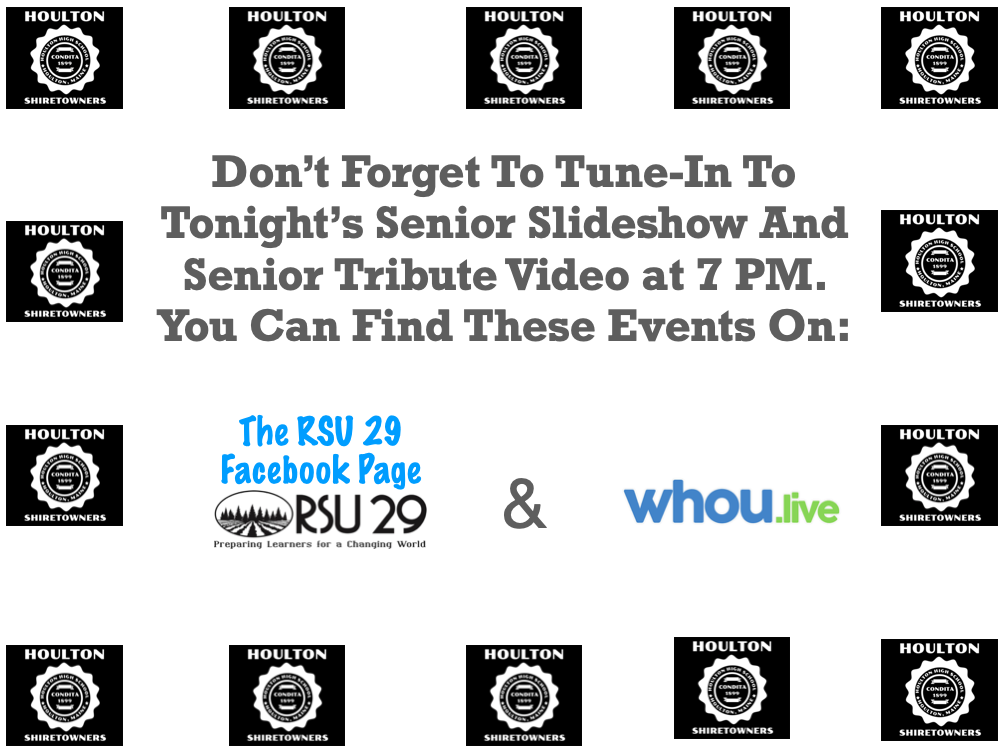 FYI!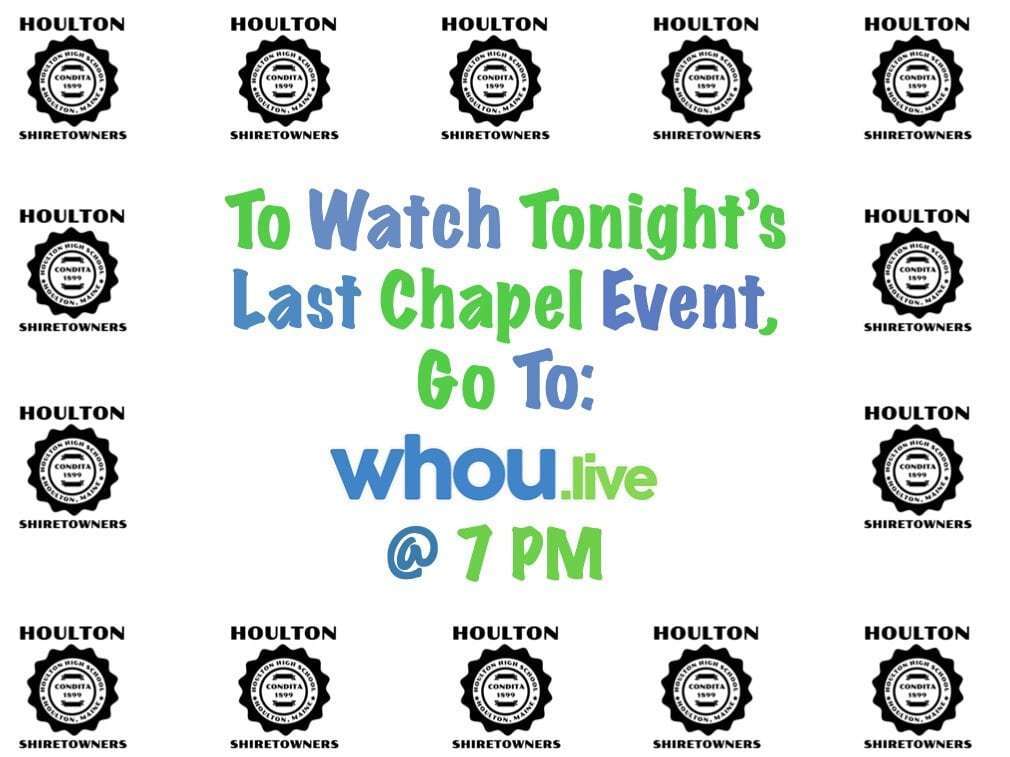 Community Letter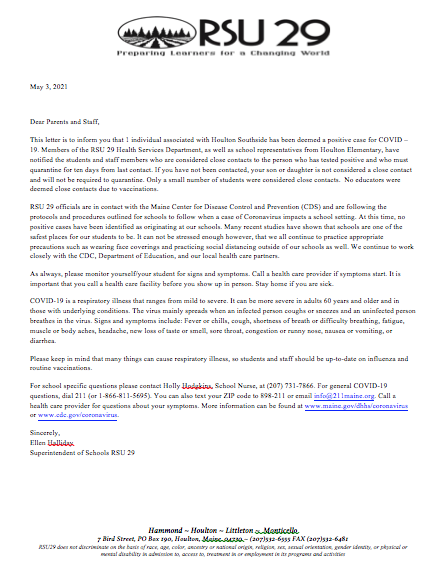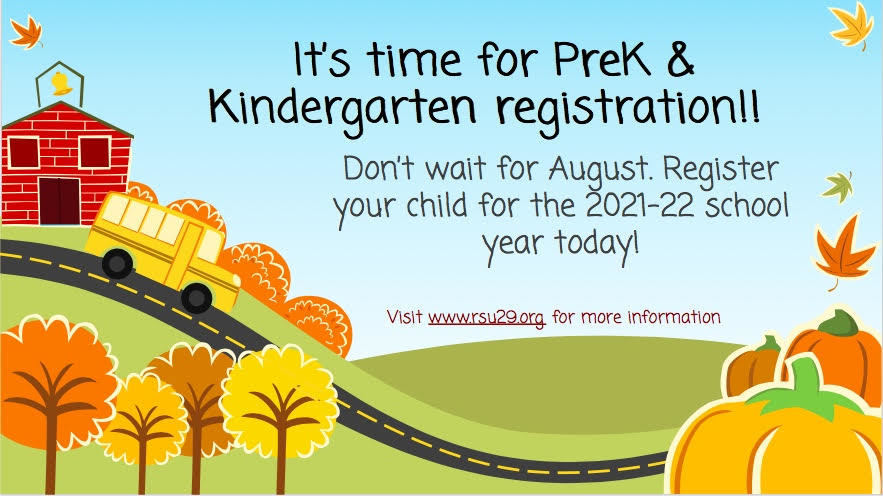 Reminder! Tomorrow - Wednesday April 28 is an Early Release Day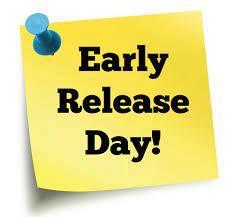 School Year 2021-2022 Calendar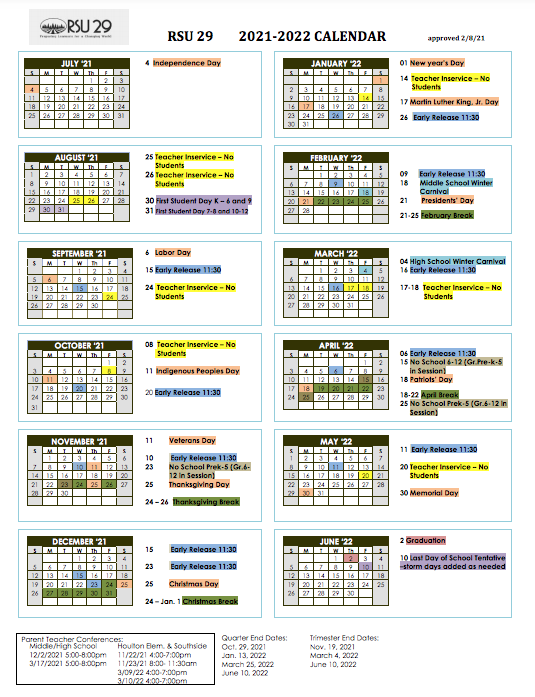 Important reminder - Class of 2023:Class of 2025 High School Registration Night Monday, April 12th at 6:00PM All 8th grade parents/guardians and students are invited to attend this Zoom session to register for 9th grade. An email was sent with the zoom link, if you did not receive this please email
erica.tweedie@rsu29.org
or
katherine.currie@rsu29.org
for the Zoom link.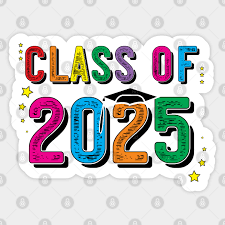 Reminder! Wednesday, April 7th is a Teacher Inservice Day - there is no school for students. May 12 is also a Teacher Inservice Day - no student day.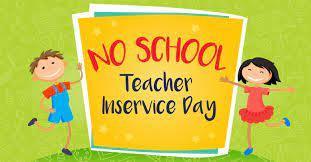 There will be a one hour delay this morning - March 29, 2021. No AM Pre-K.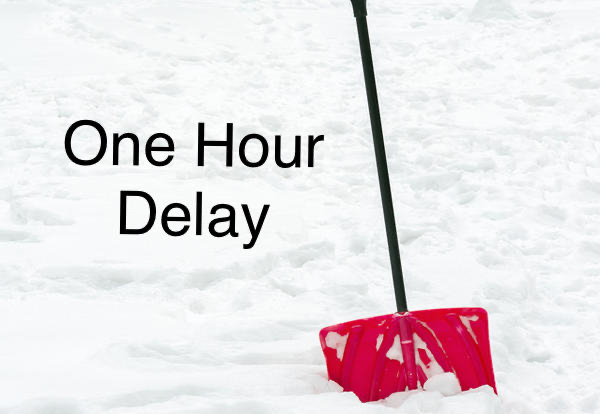 Spring Sports! High school springs sports will be in full swing on Monday March 29th! This week we have Pitchers and Catchers for Baseball and Softball. Baseball will go Monday-Friday 130-3 and Saturday 8-930 am Big Gym Softball will go Monday 630-8 Tuesday- Friday 615-745 Big Gym On Tuesday, the 23rd Track and Tennis will have an informational meeting Track at 2pm and Tennis at 3pm both meetings will be held in the cafeteria.